Ethelle Lord - the warrior of dementia, who is she?
Éthelle G. Lord, M.Ed., DM can be described by many epithets. She's the founding president of the ICA (International Caregivers Association), a GSHS (Good Shepherd Healing System) practitioner, author, educator, management coach, presenter, mother and grandmother. 
Her emphatic personality is easily detected. She is an amazing human being. Despite growing up in different circumstances and social norms than those that we are living in now, she has never let anything stop her from learning, forging her place in the world, and especially helping others. 
Éthelle grew up in Edmundston, New Brunswick, Canada. Edmundston is a small town influenced by French Canada, English speaking New Brunswick, and Madawaska, Maine in the United States. Edmundston is an ideal "utopia" for anyone growing up there. She was fortunate to grow up fluently bilingual, French and English.
Her family consisted of four boys and four girls. Éthelle disclosed that of all the children, she seemed to be trusted most by her father, a railroad engineer, who included her in his projects around the house and trusted her to deposit his paycheque at the local credit union. She was also the first and only sibling to be given a used VW Beetle to go to trade school after high school. Éthelle attributed this close relationship to a fact her father may not have known before he died in 1982. She resembles her paternal grandmother whom her father adored but lost to cancer when he was only 11 years old.
Also growing up in Edmundston, Éthelle was always a big helper around the house. At an early age she sympathized with her mother who was a household engineer and would stay up until two or three in the morning to sew all the children's clothes. Examples of her involvement at home included being the first up in the morning to start the family breakfast, housework on weekends, and generally offering to help whenever possible.
 She was raised in the Roman Catholic family and the values were based in that religion. Even though they learned to help one another, be honest and care for the welfare of others, Éthelle is not religious. She describes herself as a very spiritual person. 
She is the proud mother of one son, Tyne, and grandmother to 4 grandchildren:  Tanyn (19), Quinn (17), Leo (13) and Olive (5). Tyne lives in New Mexico, USA with his wife, Shyanne, and his children.
Éthelle's mother never learned to speak English. She only had a grade 5 education because at that age, she did not have shoes to be able to continue to go to school in her French Canadian town. Her mother was the youngest of 22 children. Based on her mother's emotional intelligence, Éthelle fondly refers to her mother as the first psychologist she ever met with a grade 5 education.
Her father did not speak English when he moved to Edmundston for his work as a railroad engineer. He had to learn to speak English. No matter how difficult it was for him, he managed to playing records and repeating words and phrases over and over again until he was able to "get by" in English.
Éthelle started to speak English at age 18. She first spoke French and then learnt Latin at a French Academy (a Catholic school). By the time she was in grade 9 at the academy, she decided to move to the English high school (not a Catholic school) with the approval of her parents.
Ethelle after her graduation from high school
After her graduation from high school and a short time in Quebec city for summer work as a nanny, her younger sister died of a heart condition. Her sister was only fifteen years old when she died. This death marked her for several years and to this day she recalls that terrible event in her young life.
Even though it was customary to marry off the girls as early as possible in the Catholic family, she was determined to continue her education post high school, Éthelle accepted to attend one year of special commercial at a new trade school in Edmundston. That year she was elected president of her class and president of the entire student council. Being the president of the student council afforded her to travel and give speeches at other schools. Her leadership skills were already visible to those around her.
She recalls that her first university course was Political Science. However she is quick to mention that within a short time, she realized that any major was well within her reach. As a mature student, she completed her bachelor's degree in psychology within three years instead of the customary four years. Éthelle wanted to continue to a master's program in mental health followed by a degree in management coaching. By 2010 she obtained her doctorate of management in organizational leadership.
Éthelle believes that both her upbringing and life experiences are at the foundation of her ability to lead in her field today. She shared a quote that sums up her life's philosophy: "The best things in life are the people we love, the places we've been, and the memories we've made along the way." She believes that anytime we live our life to the best of our abilities and help others then we can say "I have no regrets".
Getting familiar and friendly with dementia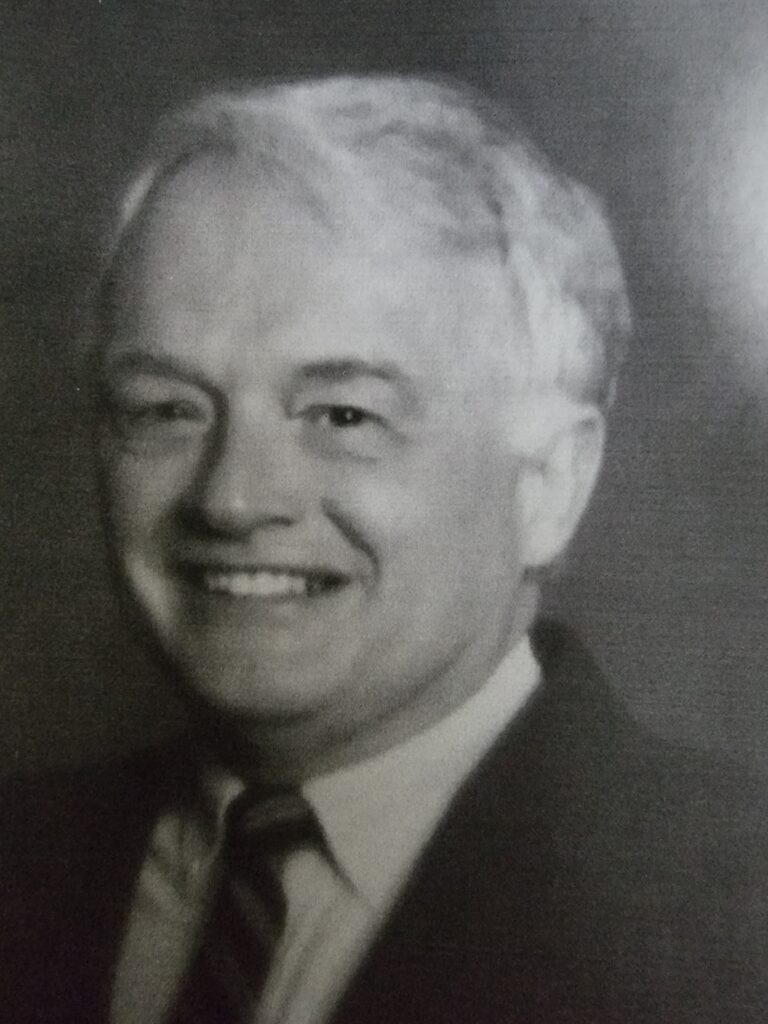 When Éthelle met her late husband Major Larry S. Potter, USAF Retired, he was a university professor. She had previously been married and widowed. They met at a noon meeting of the Kiwanis Club where he was the guest presenter. His presentation was about a new business centre at the local university offering free business advise to small businesses.
As Éthelle was changing her small business from a mental health practice to a management coaching business, she wanted him to review her business plan. He gave her an appointment time and date. So she went to the university, presented her business plan, they talked for a bit. After a week he called her and said that the review of her business plan was completed. The business plan fascinated Larry and he admitted to her that it was the only business plan he had ever reviewed from start to finish. Since his office was full of students and staff, he suggested going for coffee at a nearby restaurant.
After a while Larry told Éthelle that on that day when they were having coffee and discussing the business plan, her eyes looked very sad. After all she had only been widowed from her former husband for a few weeks when she attended that famous Kiwanis Club noon meeting. He felt that all he wanted to do was bring back joy in her eyes. She feels that he connected to her much faster than she did to him due to her circumstances at the time. However, he did pursue her in spite of everything and eventually they got married.
Larry was well for about 4 years and he was able to see joy in her eyes again. After that time, he was diagnosed with a serious heart condition and received a triple bypass which necessitated open heart surgery in 1999. His condition soon led to vascular dementia. One day he came back from the university and was visibly upset. He shared that he was having trouble calculating student exam results and doing other simple tasks. Éthelle took advantage of this admission to encourage him to seek medical advice.
On the same day his doctor revealed that he had early onset Alzheimer and removed his driver's license. The doctor diagnosed him with Alzheimer on January 30, 2003. On the way home he cried and she said: "Do not worry, we will make the adjustments we need to make". Even though at that moment she did not know what to do exactly or what the future will bring. But she promised to take care of him. She had suspected dementia for about a year previously due to changes in his behaviour. 
Éthelle claims that one of biggest challenges people face is lack of basic information on where to begin, what to do, and how to do it.
Of course, everyone wants to do their best and provide the safest environments for someone who is living with dementia. 
Exactly that and her own experience inspired Éthelle to do what she does now and what can proudly be called her life's work.