The Best Way to Prevent Alzheimer's and Other Dementias
Dementia involves a deterioration in cognitive ability, behavior, and social skills. This decline gradually proceeds until it interferes with a person's everyday life. 
Memory loss and a deterioration in speech and language abilities are the most prevalent symptoms of dementia. The condition also impacts a person's visual perception, thinking and judgment, and problem-solving
In addition, a person with dementia may have trouble managing their own lives, controlling their emotions, and being able to focus and pay attention.
Other common early indicators of dementia include:
Memory loss
Poor decision-making
Increased confusion about time or place
Apathy and withdrawal
Agitation
Aggressive behavior
Depression
Personality changes
However, since early signs of dementia often develop gradually, the condition can go unnoticed for a long time. 
Alzheimer's disease is the most prevalent form of progressive dementia, accounting for 60 to 80 percent of cases among older adults. 
Risk Factors for Alzheimer's and Other Dementias
Age, genes, family history, moderate cognitive impairment, alcohol, smoking, and certain health disorders (diabetes, atherosclerosis, etc.) are the most prevalent risk factors for dementia. 
However, studies suggest that additional variables such as a sedentary lifestyle, loneliness, social isolation, and untreated depression can all contribute to a higher chance of getting dementia later in life. 
How Can You Prevent Alzheimer's and Other Dementias?
There is no method to avoid all types of dementia. However, there are some things you can do to keep your brain and body healthy and lower your risk of Alzheimer's and other dementias. 
According to research, recognizing and limiting your risk factors and having a healthy lifestyle may help you reduce your risk of Alzheimer's and other dementias. 
As humans, we seek social interaction. Staying socially active may protect you from dementia later in life, so keep involved in your social circles and community. 
Social activities may help relieve stress, increase your resilience, and improve your mood and optimism. 
It makes little difference whether you interact with others in person or online, as long as you remain socially engaged. 
Social activities can protect the brain because, when communicating and actively listening, we:
Memorize facts
Consider the meaning of what the other person is telling us
Recall relevant memories from the past
Find the right ways to express our thoughts and feelings
Also, various studies show that friendships and close social interaction bring happiness into our lives, helping us feel less lonely and isolated. 
According to research, maintaining healthy relationships with family and friends can boost your confidence, provide a distraction from negative thoughts, and delay or prevent the start of cognitive decline. 
In addition, volunteering can be an excellent opportunity to stay socially involved while helping others in your community. 
Maintain Cognitive Activity
A growing amount of evidence indicates that challenging your brain throughout your life can lower your chance of getting Alzheimer's disease and other dementias. 
Regularly engaging in mind-challenging activities can increase brain plasticity and flexibility, protecting your brain and lowering your risk of dementia. 
Regular cognitive activity can involve the following:
Learning a new skill
Playing puzzles, riddles, or crosswords
Doing arts and crafts
Playing a musical instrument
Singing 
Playing chess or board games
Learning a new language
Reading books
The term "cognitive reserve" refers to a person's ability to preserve normal cognitive function, which can help avoid memory loss and dementia. 
Education level, cognitively demanding occupations, and higher levels of social engagement have all been shown in studies to promote resistance to cognitive decline and dementia. 
Therefore, activities that engage the brain, such as social interaction and cognitive activities, can increase cognitive reserve, slow cognitive aging, and reduce the risk of developing Alzheimer's or other dementias.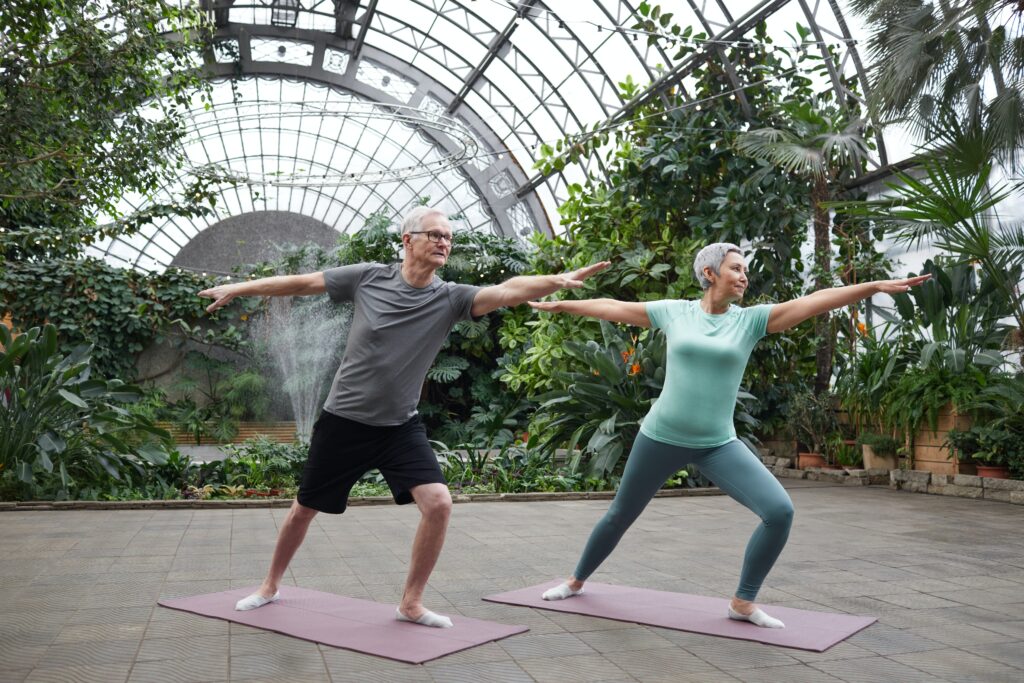 Regular exercise has numerous benefits for mental and physical health and well-being. For example, according to research, regular physical activity can lower your risk of dementia and postpone further deterioration if you have already experienced cognitive decline. 
Regular physical activity has been shown in studies to protect against Alzheimer's and other dementias by boosting brain plasticity. 
Plasticity is the brain's ability to generate new neural connections while retaining existing ones. 
According to research, there is a substantial correlation between metabolic diseases and brain illnesses. 
In Alzheimer's disease, for example, inflammation and insulin resistance can damage neurons and impair communication between them. 
A balanced diet, such as a Mediterranean diet rich in healthy omega-3 fatty acids, vegetables, whole grains, fish, and olive oil, can significantly reduce the risk of cognitive damage.
At the same time, limit your intake of empty-calorie foods based on white sugar, white wheat, white rice, and pasta. Finally, avoid alcohol and smoking because heavy drinking raises the risk of stroke, heart disease, atherosclerosis, and nervous system damage. 
Maintain a healthy weight because obesity raises blood pressure and increases the risk of type 2 diabetes. Both of them can increase your risk of Alzheimer's and vascular dementia.
Various studies suggest that poor sleep patterns throughout life can contribute to the development of Alzheimer's disease and dementia. According to one study, sleep disruption and lack of sleep are associated with dementia. 
For example, survey participants who slept fewer than five hours per night were twice as likely to acquire dementia or die than those who slept six to eight hours each night.  Although more research is needed to understand the complicated relationship between sleep and dementia, it is believed that disrupted sleep can affect memory and raise the risk of dementia in the long run. 
According to studies, managing the risk factors you can control can reduce your risk of dementia.
This involves keeping socially, cognitively, and physically active throughout your adult life. An active lifestyle protects against dementia, possibly by decreasing cardiovascular risk, obesity, and diabetes, which are risk factors for dementia
.